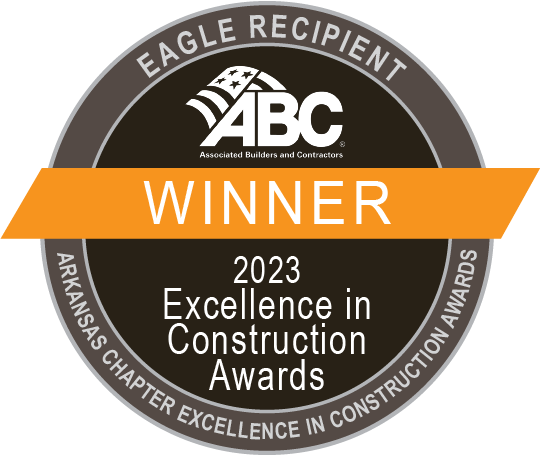 The Ledger
The Ledger is where the great outdoors collides with an innovative indoor setting. This project embraces the spirit of the Mountain Biking Capital of the World, Bentonville, AR. The World's First Bikeable Building is complete and open for community enjoyment, featuring collaborative co-working spaces, retail locations, and dining options. TCM is proud to have contributed to this forward-thinking project in partnership with highly-regarded Nabholz Construction. The space was artfully designed through the collaboration of Marlon Blackwell Architects and architects Christian Callaghan and Haruka Horiuchi.
This unique and innovative structure, totaling over 230,000 square feet, has changed the landscape of the rapidly-growing downtown area. It encompasses the entrepreneurial energy and bike-focused culture of the area and encourages sustainable commuting.
The World's First Bikeable Building
This project's most unique feature is the six-story zig-zag switchbacks, providing 3,900-linear-feet of bikeable and walkable path. It provides additional bike-friendly amenities, including secure bike storage areas, eBike charging stations, onsite showers on all six floors, and a biker lounge with lockers, water stations, and changing rooms. This mixed-use building will supply spaces for local companies and for the larger community, housing a variety of storefronts, organizations, and businesses, as well as reservable and shared spaces. For example, the Walmart Museum temporarily relocated to Ledger on November 1, 2022, and plans to remain there until sometime in the spring of 2024, when renovations to their permanent building are completed. Other tenants include a local coffee shop, an optical service, a specialized high-end bicycle equipment manufacturer, and art installations.
TCM's Scope
Our teams installed glassless mirror panels on the underside of the 2nd-floor ramp, as well as provided metal stud framing, drywall and ACT, mirrorlite panels, and acoustic wall and ceiling panels. There were many moving parts due to the uniqueness of the structure and the overall variety and scope of the project. Effective communication and efficient teamwork were critical to meet the tight and compressed schedule of this project.
General Contractor: Nabholz