PREFABRICATION
TCM offers the most advanced options for prefabrication. Our StoPanel and load bearing systems are guaranteed to be an efficient solution for your next commercial project. LESS TIME
Greatly reduce the time of building envelope installation and make the most of your construction calendar.
LESS WEIGHT

Reduce the cost of your project by eliminating scaffolding and other complications of working at high elevations.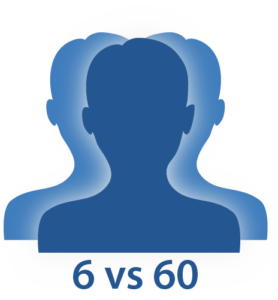 LESS MANPOWER

Our panels are produced in temperature-controlled factories, in full compliance with codes for testing, building and energy efficiency.
STOPANEL PREFAB


Sto Panel Technology is a smarter form of wall design and construction through partnerships forged between leading contractors, fabricators, and Sto Corp. – the world's number one manufacturer of building envelope solutions. Built off-site in certified manufacturing facilities, the panels come with the studs, sheathing, air barrier, insulation board, and an assortment of finishes already assembled. Depending on the preferences of the owner, they can come in a variety of finishes such as EIFS, metal panel, fiber cement, masonry, and precast finishes (and can even come with windows already installed). With StoPanel Panelization, projects can be completed in a fraction of the time.
LOAD BEARING PANELS
Our Prefabricated Load Bearing cold-formed steel wall panels are comprised of axial and lateral bearing members, framed openings, shear walls, exterior sheathing, posts, floor systems, etc. Our load-bearing panels can be combined with most exterior envelope options, windows and door blocking, and more. Benefits of prefabrication include improved quality control, a reduction in on-site labor, limited susceptibility to inclement weather, and a significantly accelerated construction schedule.
The completed exterior panels allow the building to become weather tight much faster which prevents unnecessary weather damage to the building, reduces scaffolding cost, and expedites the MEP rough-in schedule. Other advantages come in the form of safety outcomes and quality of the finish due to the skilled tradesmen working at ground level as opposed to in a lift or scaffolding that can present a series of challenges.
1. Early Involvement
Early involvement begins with a feasibility review of the project. We will review the project model and assess for prefabrication opportunities.
2. Early Review
After review, panel breaks can be created and further analysis takes place to decide on the proper support, dimensions, and details.
3. Panel Creation
CFMF shop drawings are incorporated, fabrication tickets are created, trailer load schedules are built, and in-house fabrication occurs priors to shipment and panel installation.
4. Installation
Panels are loaded on trailers and shipped to the jobsite for in time delivery. Panels are set in place and the TCM team installs.